Benzalkonium Bromide
Synonyms
Benzododecinium Bromide
CAS No 7281-04-1
Benzalkonium Bromide is a quaternary ammonium compound used as antiseptic and disinfectant. It is highly soluble in water and has properties of cationic Surfactant.
Benzalkonium Bromide is effective against gram-positive microbes. In lower concentrations, its activity against conditionally
gram-negative microorganisms (such as Proteus, Pseudomonas, Clostridium tetani, etc.) is uncertain. It is not effective against Mycobacterium tuberculosis and bacterial spores. Longer expositions may inactivate some viruses.
Specifications
Active Content: 80%; 95%
pH (10% aqueous): 5.0 - 9.0
Color: white to pale yellow
Form: liquid to paste (varied with the storage temperature)
Applications
Algaecides and biocides for cooling water systems.
Algaecides, softner and anti-static auxiliary in textile dyeing & printing.
Disinfectants for aquiculture and poultry house.
Preservatives in personal care products.
Hand sanitizers formulation.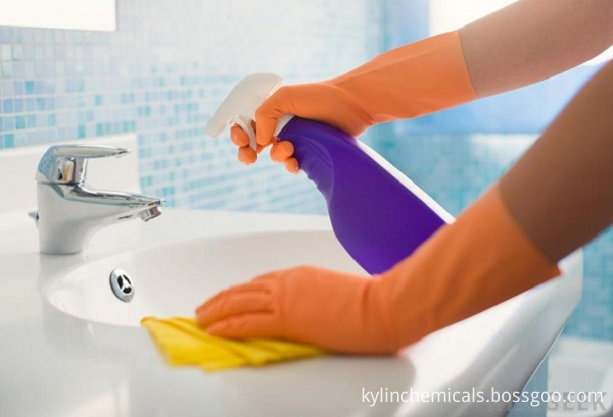 Kylin Chemicals Chelants & Biocides Section manufactures and markets high quality EDTA chelants, quaternary ammonium surfactants and Pyrithione compounds, serving our worldwide customers in the field of detergents & cleaners, cosmetics, water treatment and textile dyeing, etc. We have been creating competitive advantages for our customers, by delivering to them quality products, cost-effectiveness and technical expertise.